High Quantity Disposable Huber Needle With TPU Fixed and Q clamp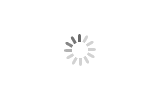 High Quantity Disposable Huber Needle With TPU Fixed and Q clamp
Fushan or OEM

China

35 working days after deposit

50000pcs/month

7 days
The Huber Needle are assembled by protective cap, needle hub, needle tube, tubing, injection site, robert clamp and other parts. All materials meet medical requirment, sterilized by ETO, pyrogen-free. It's intended to be used to feed medicine to the device implanted in patient hypoderm.
Disposable Huber Needle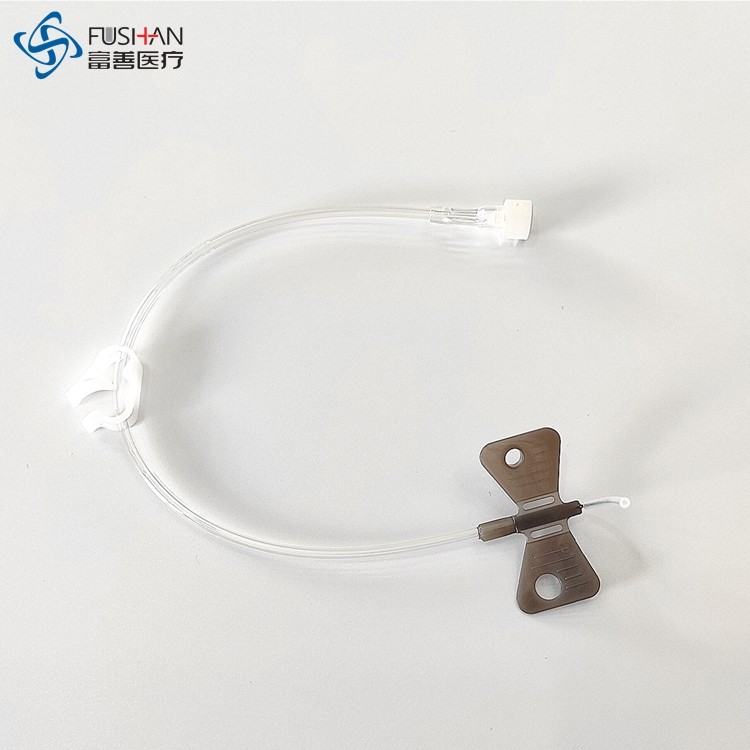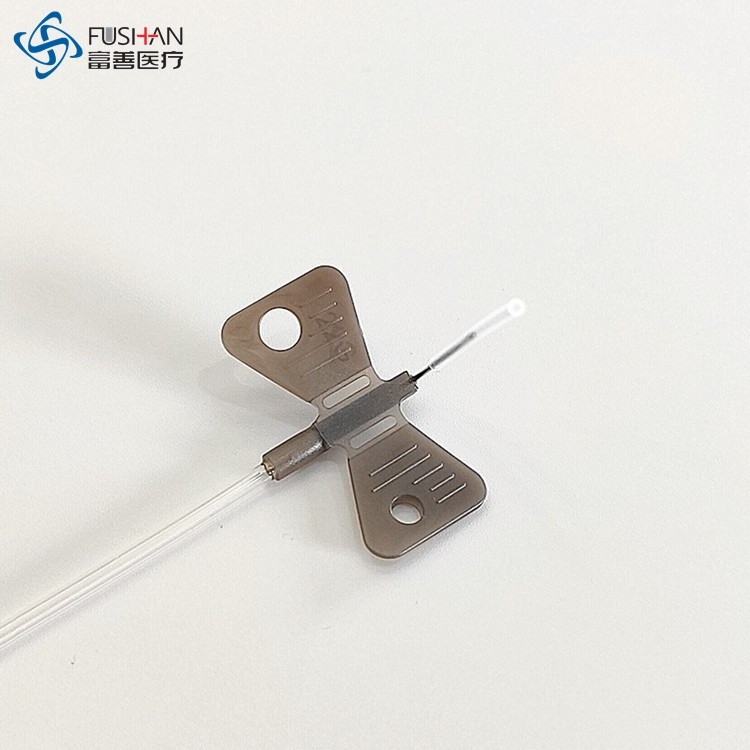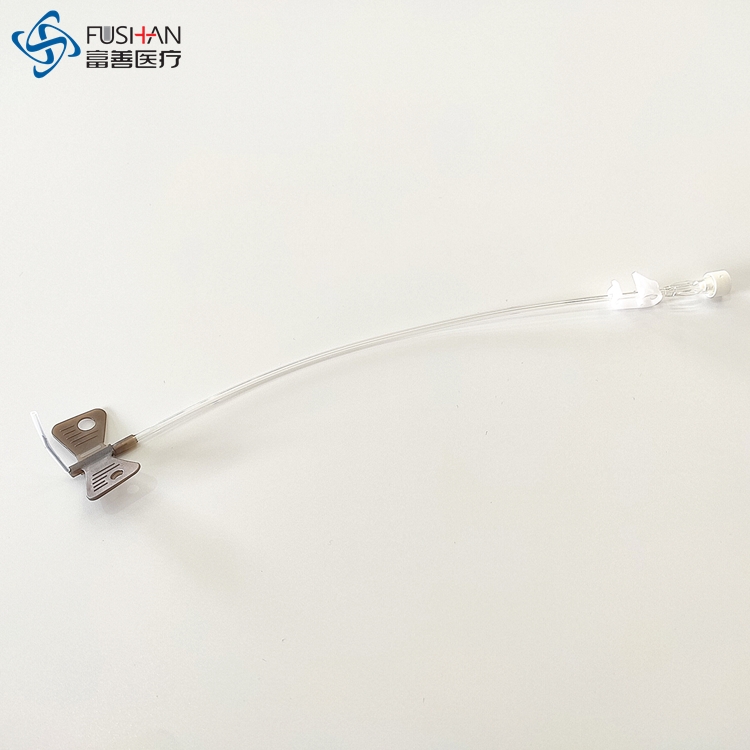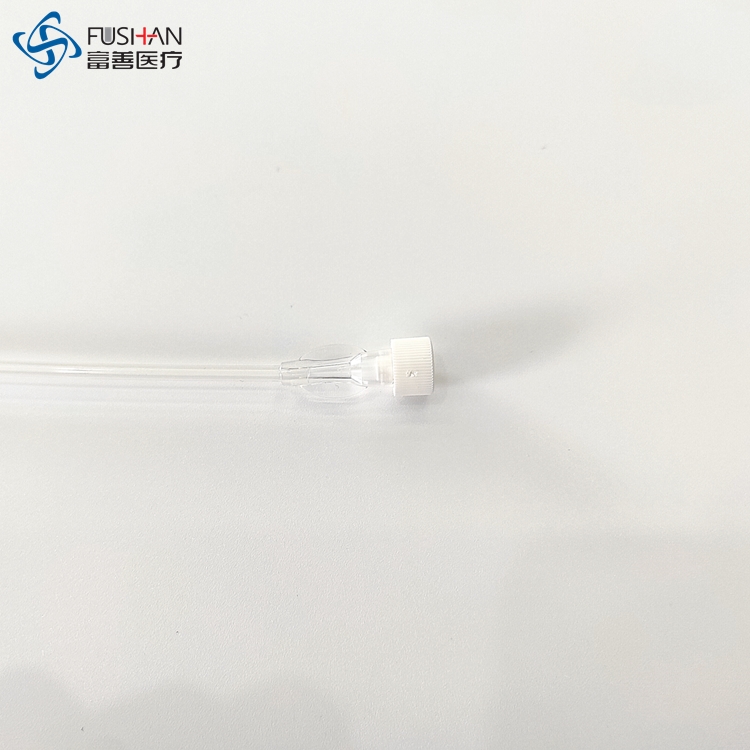 Product Feature
1. Made of SUS304 stainless steel and medical grade PU, latex free.
2. A rotating wing provides less stress on both the tissue and the port.
3. Safety feature covers needlepoint to reduce risk of injury and exposure to bloodborne pathogens.
4.90 degrees SUS304 stainless steel needle for the convenience of inusion and nurse's operation
5.A soft rotating wing providing less stress on the wound to reduce the pain of patients
6.With occlusion clamp for the convenience of controllin flow
7.With wings and tube or only Luer adapter
8.Steriled by Eo gas, non-toxic, non-pyrogenic, single use only
A Huber needle is specially designed hollow needle used with a chemotherapy port. The needle has a long, beveled tip that can go through your skin as well as the silicone septum of your implanted port's reservoir.

The beveled tip of a Huber needle will not remove a core of silicone from your port this prevents a chunk of silicone or skin from lodging in your catheter line and makes your port last longer.